This article is an introduction to the technical and organizational work we are undertaking at Qxf2. We have taken the effort to write what we are doing mainly for our own clarity and for the outside chance that someone reading this would want to collaborate or offer help.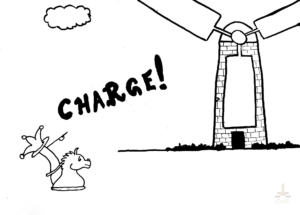 We hear a lot about emerging areas in technology – IoT, autonomous cars, big data, AI, machine learning, highly distributed and parallel systems. While reading about these topics, we realized:
a) we do not know enough to test products in these areas
b) each of these advancements poses unique challenges to testing
c) hiring and onboarding practices need to adapt to these new challenges
d) to expand our hiring pool, we need to be able to retrain people quickly
e) the current team composition and structure needs to change
Qxf2 is going to try to stay relevant and adapt to these coming changes.
You can learn more about our efforts and current thinking in the following posts:
Where is Qxf2 headed?
An introduction to R&D at Qxf2
---
Our expectation
We have some experience with R&D. But we are inexperienced when it comes to the other parts of building a company. So we are adopting the attitude of being explorers. Which means we will be choosing a (somewhat) random starting point and then rely on monitoring, adjusting and learning to find our way through. We are also intellectually aware that we will probably not succeed … and we are fine with that.
---
I want to find out what conditions produce remarkable software. A few years ago, I chose to work as the first professional tester at a startup. I successfully won credibility for testers and established a world-class team. I have lead the testing for early versions of multiple products. Today, I run Qxf2 Services. Qxf2 provides software testing services for startups. If you are interested in what Qxf2 offers or simply want to talk about testing, you can contact me at: [email protected] I like testing, math, chess and dogs.