We recently presented a Selenium tutorial aimed at beginners. Avinash Shetty of Qxf2 Services presented the tutorial as part of the Mangaluru Software Testing group meetup at Mangalore Infotech's spacious office. Several members who attended the meetup found the talk and examples useful. So we thought we would share the material on our blog too.
You can practice your Selenium against a webpage we built. We promise not to change the webpage i.e., the tutorial and the code should work even years from now.
---
Selenium tutorial: Slides
---
Selenium tutorial: Code
We have shared the code for the examples on our GitHub repository here. The examples are written in Python and are well commented and easy to follow along. If you do not know how to use git, simply download the zipped files over here.
---
Meetup photos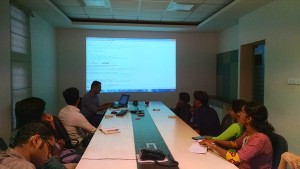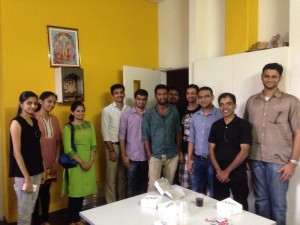 ---
Questions? Clarifications? Post a comment below!
---
I want to find out what conditions produce remarkable software. A few years ago, I chose to work as the first professional tester at a startup. I successfully won credibility for testers and established a world-class team. I have lead the testing for early versions of multiple products. Today, I run Qxf2 Services. Qxf2 provides software testing services for startups. If you are interested in what Qxf2 offers or simply want to talk about testing, you can contact me at: [email protected]. I like testing, math, chess and dogs.