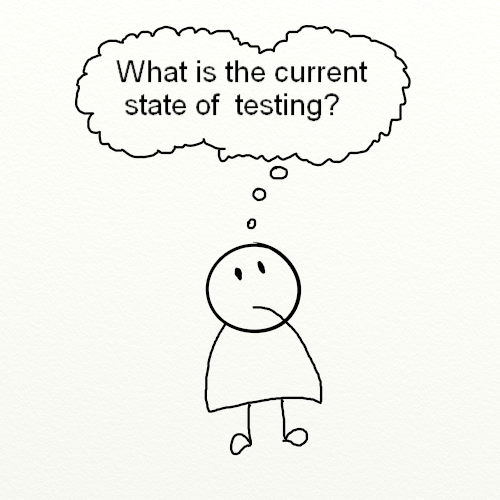 The State of Testing Survey 2016 goes live on Thursday, January 7th, 2016. This is a worldwide survey that tries to identify the existing state of testing. Taking the survey is one step into bringing more transparency into our profession. If you are a professional tester, I strongly recommend participating in the survey.
Like most surveys, you will receive a report with aggregated data and pretty charts. But I like this survey because it is followed by a thought provoking discussion on how to interpret the data.
The survey is in its third installment and conducted by Joel Montvelisky (PractiTest, QA Intelligence) and Lalit Bhamare (Tea Time with Testers).
Click below for details:

State of Testing Survey 2016
---
I want to find out what conditions produce remarkable software. A few years ago, I chose to work as the first professional tester at a startup. I successfully won credibility for testers and established a world-class team. I have lead the testing for early versions of multiple products. Today, I run Qxf2 Services. Qxf2 provides software testing services for startups. If you are interested in what Qxf2 offers or simply want to talk about testing, you can contact me at: [email protected] I like testing, math, chess and dogs.